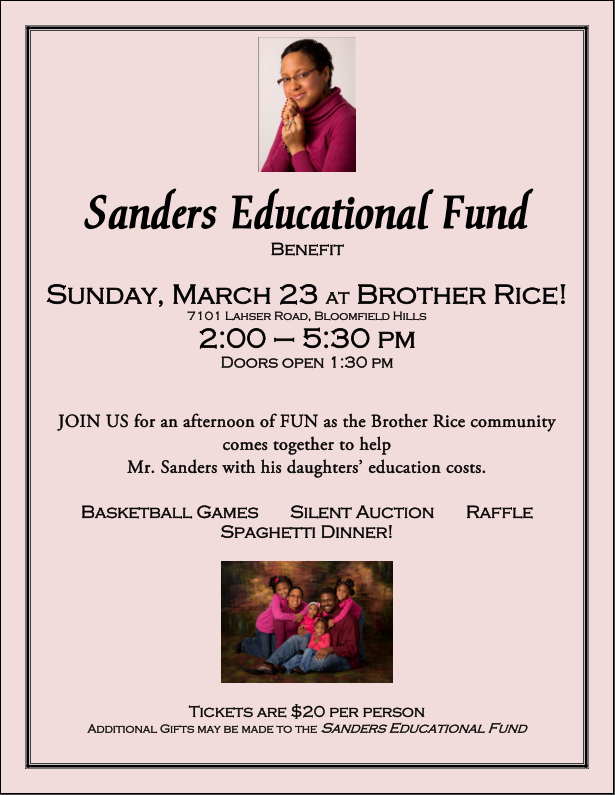 Our Brother Rice community is hosting a fundraiser in order to help Hubert with his daughters' education expenses.  The fundraiser is Sunday, March 23 from 2:00 p.m. – 5:30 p.m. with the doors opening at 1:30 p.m.
Tickets will be available at the door.  A flyer is attached below with additional information.
Please promote this event.  It is our hope that friends will come together and contribute to Hubert's Educational Fund.  If you are unable to attend this event, gifts can be made directly to the fund using the side link on this page.
If you have any questions, please feel free to give me a call.  Thank you in advance for spreading the word.
God bless,
Deb
Deb Greaney
Administrative Assistant to the President & Principal
Brother Rice High School
7101 Lahser Road
Bloomfield Hills, Michigan  48301
(248) 833-2002






by